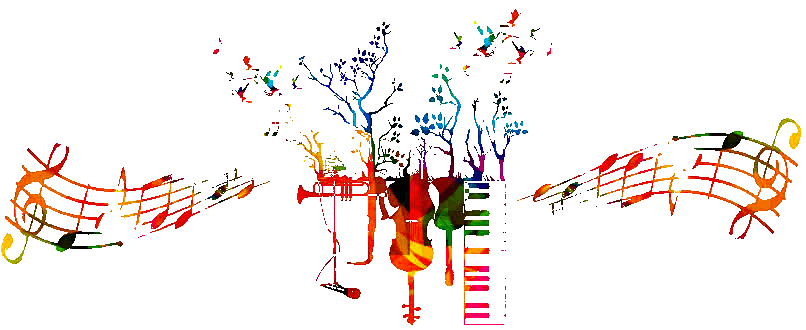 FAQs
Who is Reeds and More?
See About Us
Do we have a retail store?
Yes we do, Reeds and More can look after you in store, over the internet or feel free to drop us a call.
What are the trading hours of Reeds and More?
We operate flexible hours including after hours and weekends. Feel free to call the office on 02 4648 5610 or mobile of 0402 070 204 for all enquiries.
How can I get a catalogue from Reeds and More?
Contact us via our contact page here
Phone: 02 4648 5610
Shopping Cart
What are the payment options?
We provide a secure link to the St George Bank Internet Payment Gateway to pay for your order via Credit Card. We also offer Paypal. If you wish to pay by cheque or direct debit, choose this option in the payments section to fill out the forms.
How do I know if an item is in stock?
To keep the prices as low as possible and to offer such a vast range of products, Reeds and More do not carry all items in stock at all times however our suppliers get stock to us very quickly. Reeds and More will also be in contact with you if an item is not in stock to advise of expected delivery date.
I don't know if a particular mouthpiece will suit me without trying it?
Reeds and More, by special arrangement are happy to provide a selection of mouthpieces and other items to customers to try. There is no obligation to purchase from Reeds and More. Should a mouthpiece not be in stock, and not carried as a normal stock line, this service would not be available.
When will I be charged?
You will be charged immediately upon completion of the PayPal facility. Orders will be dispensed once full payment is made and cleared in the case of cheques and Direct Deposit payments.
Do we charge GST?
Reeds and More is registered for GST so all prices advertised on this site are GST inclusive and you will receive a Tax Invoice upon delivery of goods.
Is online ordering secure?
Reeds and More process all transactions through the St George Bank Internet Payment Gateway facility. At no time does Reeds and More see or have access to you financial information. This information is only used by the St George Bank. Please see our privacy policy for further explanation.
If you prefer to use Paypal, Reeds and More also offer this as a payment option.
How do I change or cancel my order?
You can make changes to your order at any time during the order process before you give final confirmation of the order. After your order has been submitted, you can change the order by contacting Reeds and More on 02 4648 5610. To provide the quickest possible delivery of your merchandise, we process "in-stock" orders immediately. As a result, we cannot make any changes to your order after the verification process has been completed.
Shipping
What are my shipping options?
Reeds and More is committed to offering low cost freight to its customers. All Australian orders have a flat-rate of $9.50 for shipping for standard freight. Customers may choose to upgrade their shipping to Express Post for an additional fee. Reeds and More utilises Australia Post as well as courier company's for its freight services. Should you wish to request a particular shipping method, please call us on 02 4648 5610.
When will we ship the order?
In Stock items will be shipped within 24 hours upon receiving order. Any items which are not in stock will be sent at a later date. Reeds and More will contact you in regards to an expected arrival date for all items not in stock. If you have some items which are in stock and some which are not, when we email you, we will ask whether you wish for the items to be shipped separately or shipped together.
Does Reeds and More ship internationally?
Reeds and More are able to service customers outside of Australia. All payments must be made by Paypal for International orders.
How much does shipping cost?
All orders attract a shipping charge. Reeds and More do not believe in excessive postage charges and therefore Reeds and More offer flat-rate standard shipping for only $9.50, regardless of the number or type of items ordered. All items will be shipped via Australia Post or by a courier company. For any other method of shipping please contact Reeds and More on 02 4648 5610.
Customer Satisfaction
What if I am not satisfied with a product?
Please see Delivery & Returns Policy
What is the return policy?
Please see Delivery & Returns Policy
What items are non-returnable
Reeds, Instrument Cleaning & Care Products, Drumheads, Drum Sticks.
Computer & Internet
Do Reeds and More use cookies?
Yes, if you have enabled your computer to accept "cookies", we can remember your my Account profile. Cookies are small files that are stored on your PC and that identify you to our site. In addition, if you are accessing our site from another computer or are using a computer where "cookies" are not enabled, you will be prompted to login. Once you login and enter your password, we can process your order.
About Cookies
To shop at Reeds and More you need to have all cookies enabled.
What are cookies?
Cookies are tiny text files stored on your computer when you visit certain web pages. Reeds and More uses cookies to keep track of what you have in your basket and to remember you when you return to our site. Cookies cannot harm your computer and do not contain any personal or private information.
How do I enable cookies within my browser?
(If you do not know your browser version, select Help -> About… from your tool bar)
Microsoft Internet Explorer 7.0 (and above)
On a PC:
Select Tools -> Internet Options and click on the "Security" tab.
The default selection, "Medium", supports cookies, but you can click on the "Custom Level" button to check. Scroll down until you see the word "Cookies" and verify that the radio button next to "Enable" is selected in both options.
On a Mac:
Select Edit -> Preferences.
Scroll down until you see "Cookies" under Receiving Files. Make sure that "Never Ask" is selected.
All other browsers:
Please consult your documentation or online help files.
How do I delete cookies stored on my machine?
Microsoft Internet Explorer 6.0:
Select Tools -> Internet Options and click on the "General" tab.
Under the heading Temporary Internet Files, click on the button labelled "Delete Cookies"
Please close all browser windows and reopen Internet Explorer before attempting to login.
All other browsers:
Consult your documentation or online help files.